Submitted on Jun 13, 2014 • By admin
Post by Active Global Specialised Caregivers Singapore.
[Read More...]
Submitted on Jun 04, 2014 • By admin
Our Shanghai home care services are featured this week by one of China's leading healthcare websites. (Article in Chinese) "活力国际"发布专业护理计划 助力我国养老产业发展 http://zl.39.net/a/140529/4397503.html
[Read More...]
Submitted on Apr 08, 2014 • By admin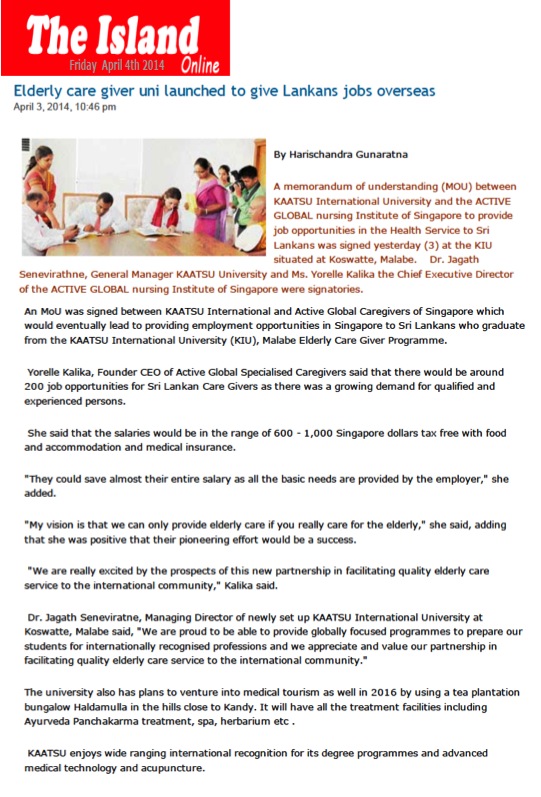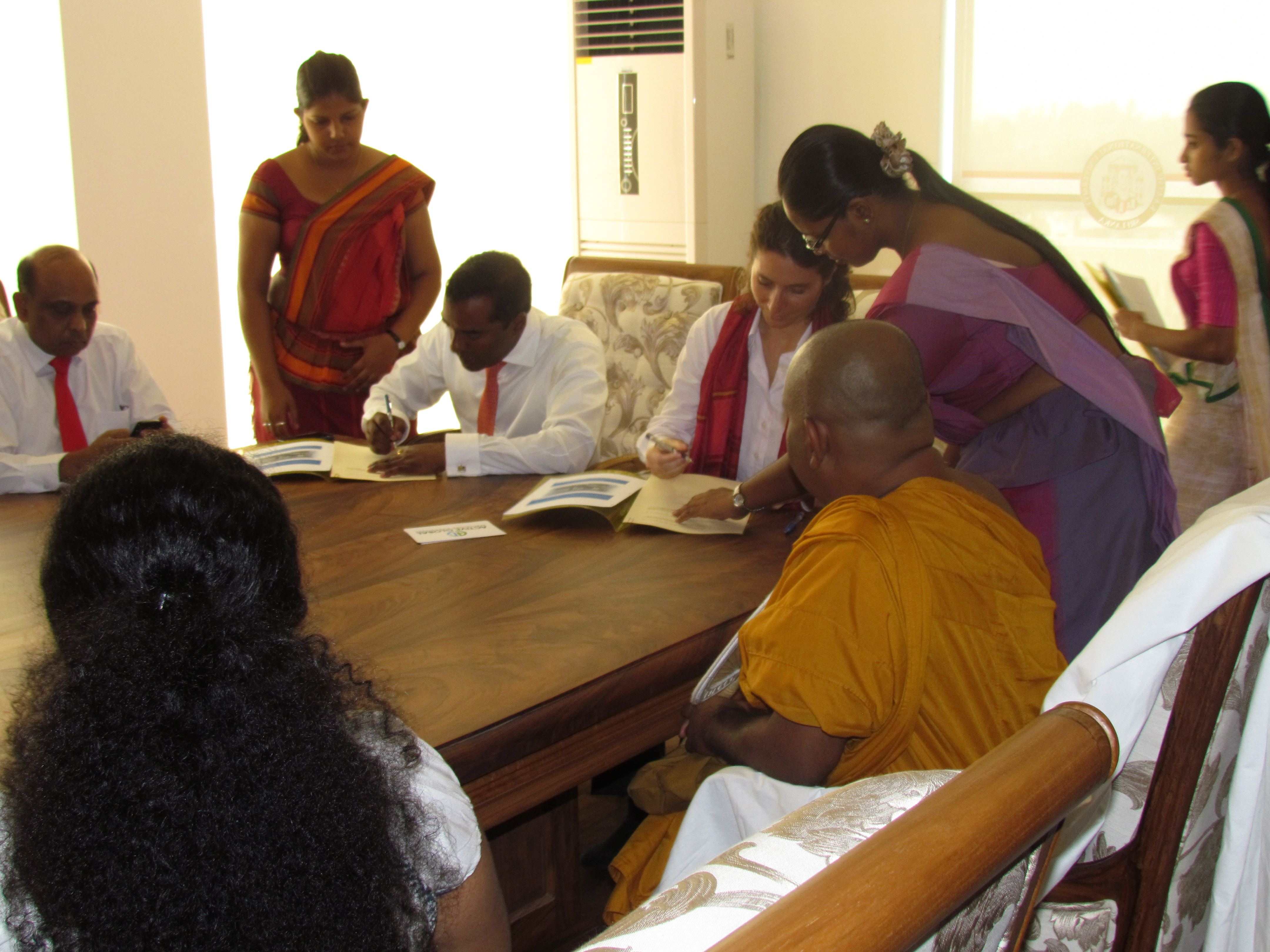 A new, innovative partnership, signed on April 3rd between KAATSU International University of Sri Lanka, and Active Global Specialised Caregivers of Singapore, sets out to provide good employment opportunities in Singapore to Sri Lankans who are graduates of the elderly caregiver program of the KAATSU International University. Rev Galagama Dammaransi Thero, Advisory Board Member of Green Cross of Sri Lanka, gave his blessings to the signature ceremony. Mr Hemantha Vijerathna – head of training dpt at Foreign Employment Bureau, Colombo, was also present. While there is no shortage of Caregiver Training Programs in Sri Lanka, many fail to live-up to their promise of providing good employment opportunities at the end of their curriculum. In most cases, graduates of these programs face high placement fees to work abroad, and some of the 'caregiver jobs' offered are in fact maid jobs in disguise. This innovative partnership will...
[Read More...]