Submitted on Sep 17, 2014 • By admin
More than 60 percent of respondents in a recent survey conducted by Active Global Specialised Caregivers, said that they do not know where to look for help if someone in their family or friends was diagnosed with dementia or Alzheimer's disease. It is very significant that over 70 percent of the respondents indicated that their first sources for help will be hospitals / polyclinics and specialist doctors with another 20 percent indicating that they will turn to the Internet to look for helpful resources. With the respondents focusing on diagnosis-related help, the survey highlighted that there is a general lack of awareness for care and respite options as patients and family members have to live with the symptoms of dementia and Alzheimer's for 4 to 8 years on average. "With a rapidly ageing society in Singapore, the number of people above the age of 65 who are diagnosed with dementia is expected to hit 53,000 by 2020 and that number is poised to hit 187,000 by ...
[Read More...]
Submitted on Apr 08, 2014 • By admin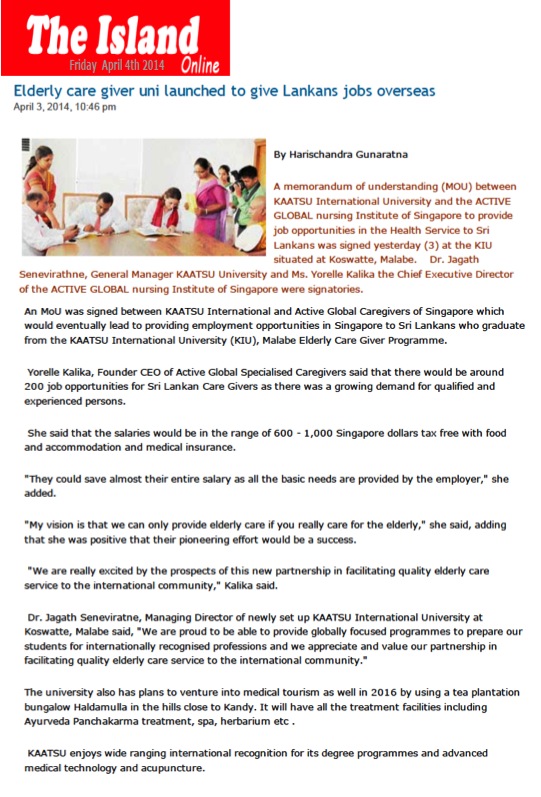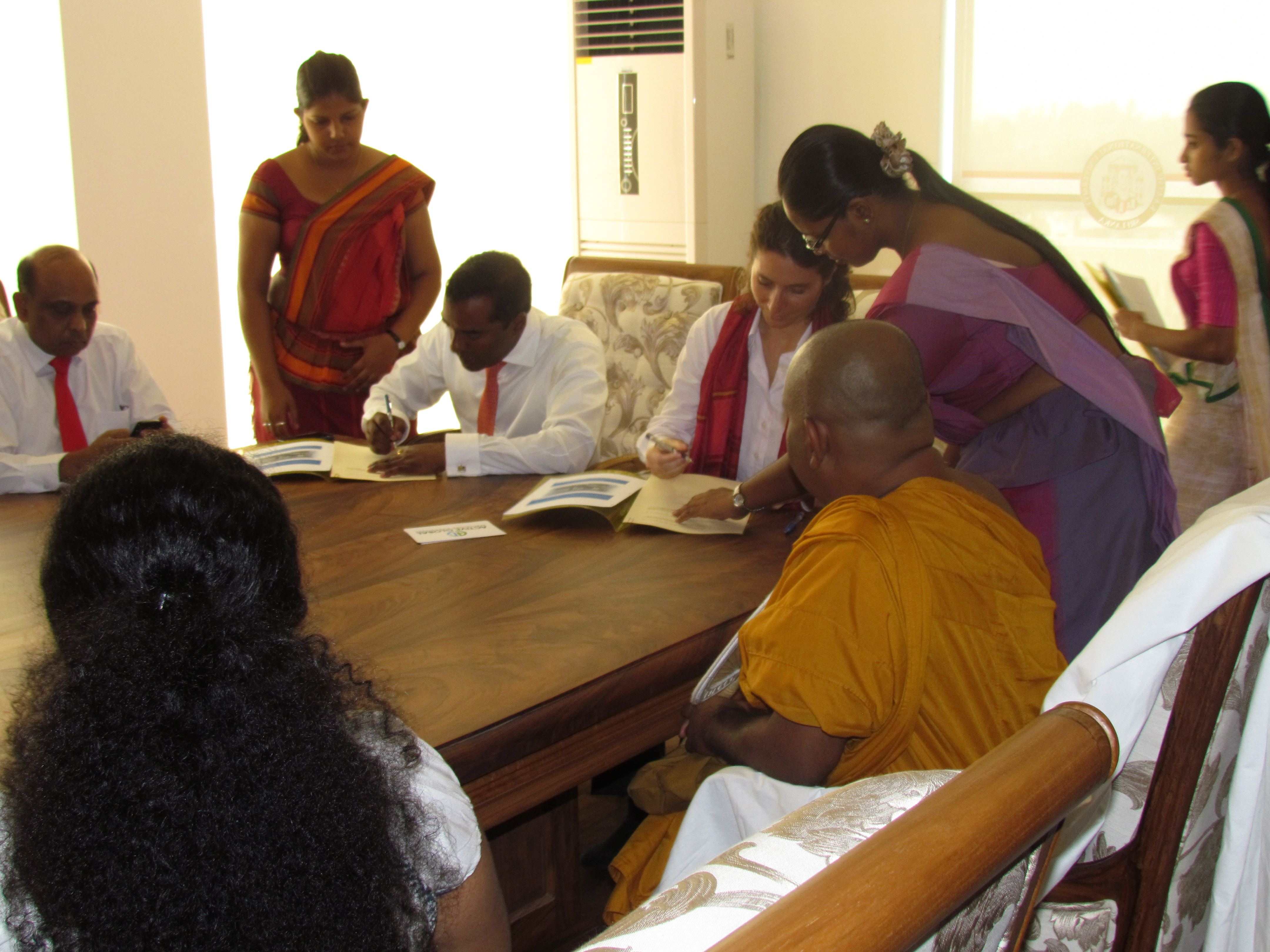 A new, innovative partnership, signed on April 3rd between KAATSU International University of Sri Lanka, and Active Global Specialised Caregivers of Singapore, sets out to provide good employment opportunities in Singapore to Sri Lankans who are graduates of the elderly caregiver program of the KAATSU International University. Rev Galagama Dammaransi Thero, Advisory Board Member of Green Cross of Sri Lanka, gave his blessings to the signature ceremony. Mr Hemantha Vijerathna – head of training dpt at Foreign Employment Bureau, Colombo, was also present. While there is no shortage of Caregiver Training Programs in Sri Lanka, many fail to live-up to their promi...
[Read More...]