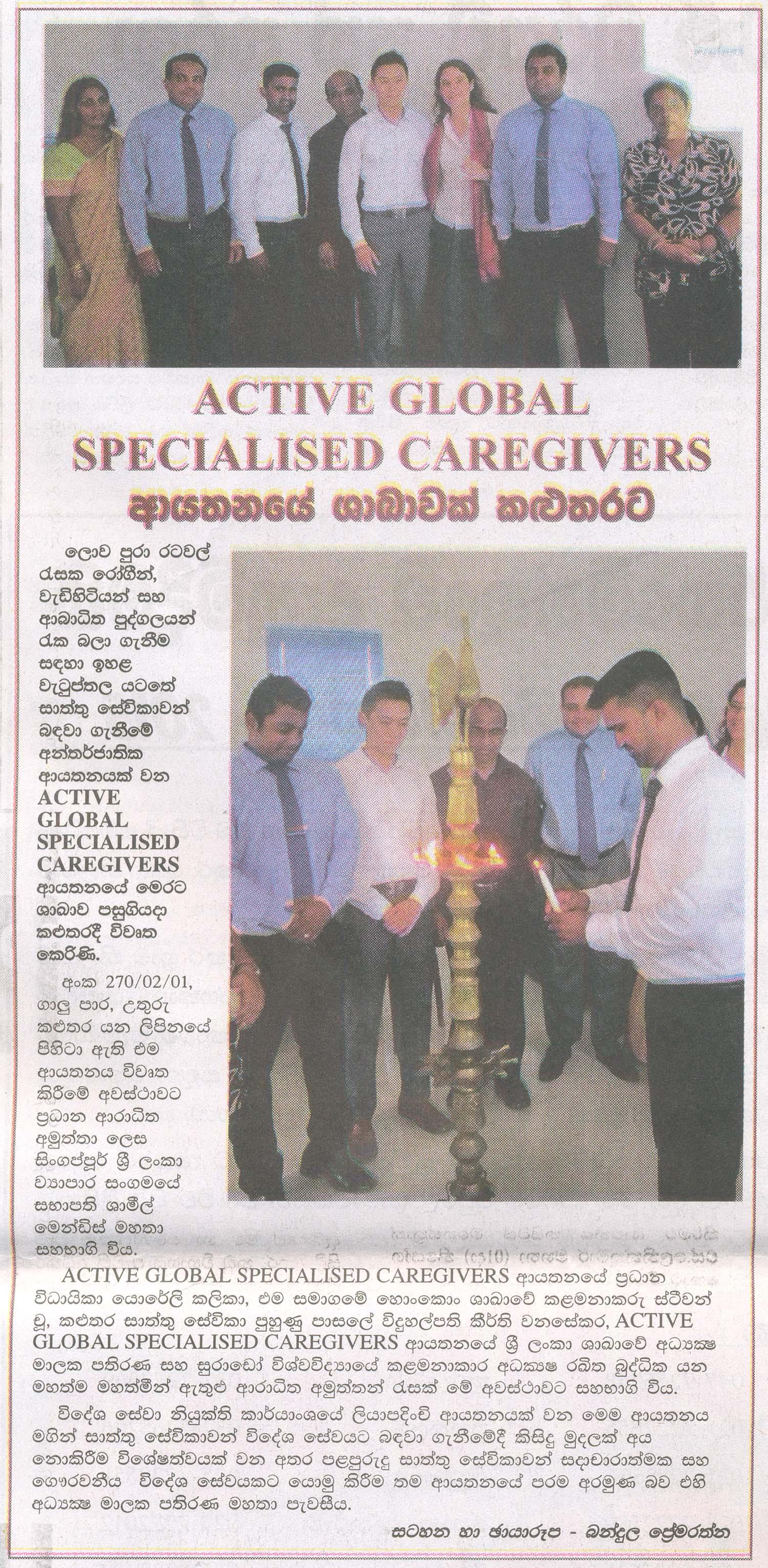 Active Global's New Sri Lankan recruiting office was launched on the 28th August, 2015.
With the new office in Sri Lanka, Active Global will be attracting even more professional nurses and other medical professional to work in both Singapore and Hong Kong.
Over 100 potential qualified candidates attended the first Recruitment Day on the first day of its opening.